Have you seen the new Bud Light beer commercial with the airplane crash survivors?  You can find it on Youtube if you want to watch it.  Anyway, we were watching television the other night and this commercial comes on.  I immediately pause the TiVo so I can look at the tail of the crashed plane, sitting there in the water.  Here's what it looks like: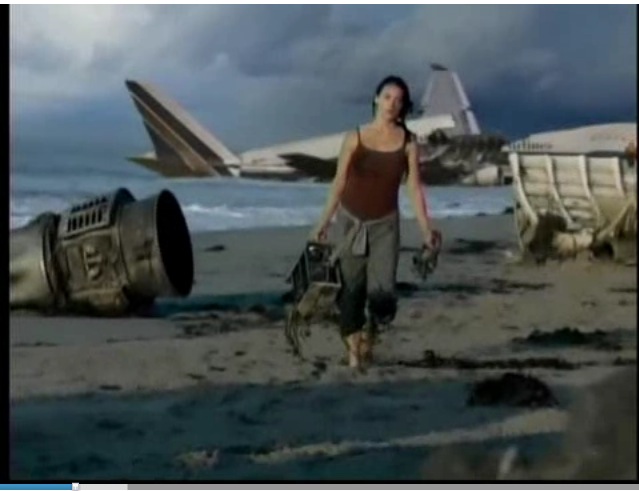 I thought, "Why in the hell did they use an Air France plane for this commercial? I mean hell, it LOOKS like an Air France plane, at least the tail. Take a look at this image of an actual Air France tail.
Okay, so they're different in these two pictures.  But looking at it on the television for the 1.5 seconds it is on the screen, it makes me think of a downed Air France jet.  And with the recent mysterious downing of the Air France Airbus A330, that doesn't help any.  Plus, one of the most common images of that flight is the remains of the tail of the aircraft being pulled from the sea.